Join a group for a FREE LIVE group experience with The Holy Mess 3 day diet.
Throughout the year, I lead free, live group experiences of The Holy Mess 3 Day Diet. Weight loss is so much easier and more fun with friends!
Find out the latest diet and join the group here.
The Holy Mess 3 Day Diet Challenges in 2022
Are you ready to lose weight & feel better in just 3 days?
Weight loss in such a short amount of time might seem too good to be true, but it's not.
Here's what one happy user of the 3 day diet had to say:
Eat delicious meals & feel great with true results!

-Anita M., 66 years old, lost 3 pounds
Weight loss is always easier and more fun with friends, so we are excited to offer this opportunity to go through the challenge
together with a group.
---
---
3 Day Diet Resources
FREE Printable Meal Plan and Grocery List – We give you a list of every meal and snack to eat for this 3 day challenge. Once you sign up here, an email comes to your inbox with the printable.
If you didn't receive it, email us here: [email protected].
FREE Facebook group for the 3 Day Challenges in 2022 – Get the support of other people going through the challenge at the same time as you in this Facebook group.
Click here to join the Challenge Facebook group.
I'll be active in the group posting tips, hints, and more each day.
The 3 Day Diet Plan Complete Weight Loss System – Includes a cookbook, weight tracker, food log, meal prep guide, tips & FAQ sheets, food swaps list, and a bonus Back on Track guide. (While not required, it's just a few dollars and makes following the plan so much easier.)
---
The 3 Day Diet Challenge
As someone who is maintaining a 100 pound weight loss, I know that there's no such thing as a quick fix to shed pounds.
Still, we all need a kick start from time to time, and this 3 day diet will give it to you.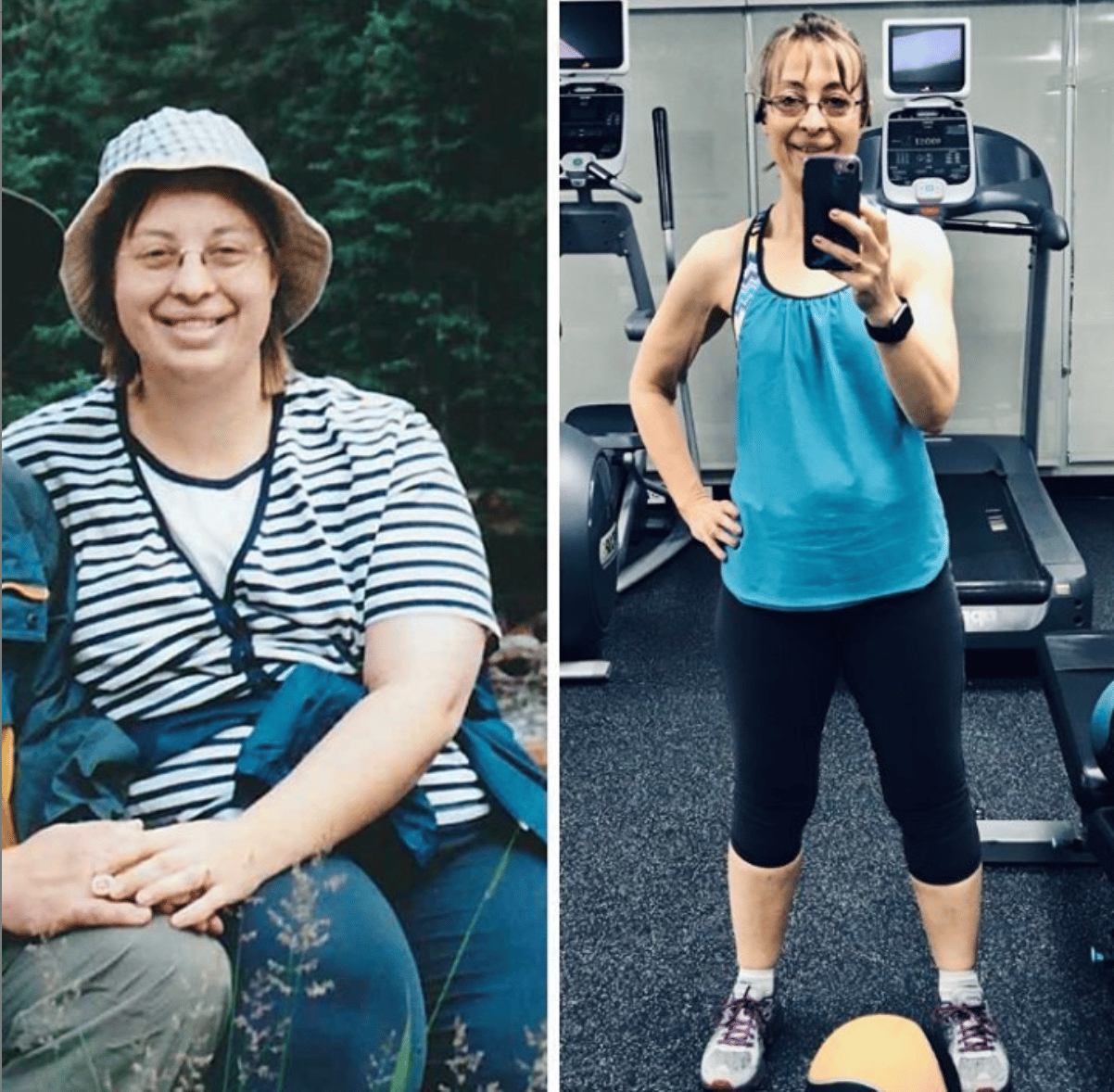 The 3 day diet is perfect for you if…
you've fallen off the healthy eating wagon.

you need to break a plateau.

you want your clothes to fit better.

you want a done-for-you plan so you don't have to stress about food.

you want to feel more confident.
We led a group of 130 women (most over the age of 50) through using this diet and their results were simply incredible.
Most women lost at least 2 pounds, some 5 or 6 pounds and a few women lost up to 10 pounds in just 3 short days!
You can do it, too.
Plus, the plan uses all real, whole foods you can pick up at any grocery store. And it's delicious. 🥗🍲🍍
You can do this! The 3 Day Diet plan works.
I believe in you.
Questions? Email [email protected].
---
More Weight Loss Resources for You
Should You Weigh Yourself Every Day During Weight Loss? – How often should you weigh yourself while you are on a weight loss journey? This post answers that question.
30 Weight Watchers Zero Point Food – A helpful list of 30 WW zero point meals and snacks.
How to Stop Overeating at Night – Are you "good" during the day only to overeat in the evenings and at night? Here's how to change this behavior and get to your goal weight.
How to Stop Weekend Overeating – Are you "good" all week only to overeat and splurge too much on the weekends? Here's how to fix it and lose weight.
A Prayer for Weight Loss – Make God the center of your weight loss.
50+ Weight Watchers Breakfast Recipes and Meal Plans – Huge list of breakfast ideas for Blue, Green, and Purple.