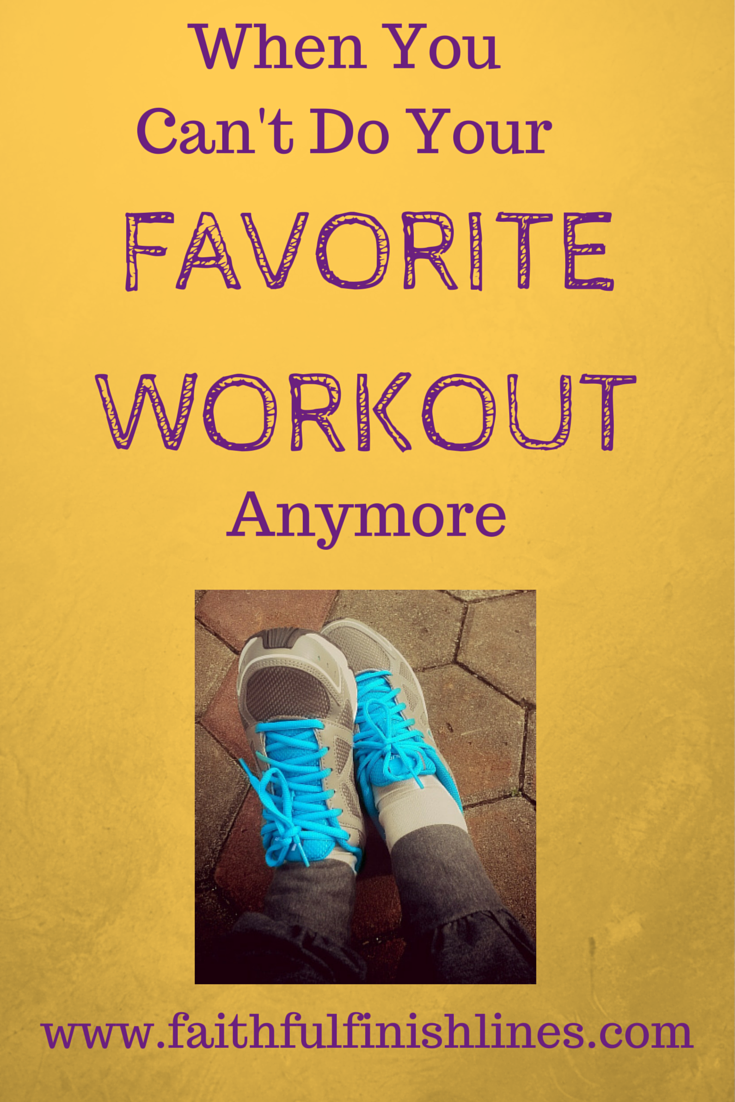 You're doing great, into a regular healthier routine, growing stronger every day and feeling fabulous. Watch out world, there's no stopping you now!
Suddenly a curve ball hits you and BAM! You are knocked flat to the floor. It could possibly be an unexpected injury appearing out of nowhere or a sudden life change has totally wrecked your routine preventing you from getting to the gym; regardless of how or why it happened, it happened. Suddenly you are completely unable to do your favorite workout anymore when you were doing SO well.
What to do?
First and foremost, take heart. Once you get past the initial shock, remember that there is always a solution. Yes, you may have to be more creative to make it happen, but there is always a doable substitute to get you by until you are back on your feet.
This happened to me last year when I found myself with a broken second metatarsal bone in my left foot. I had been training for a couple of fall races and was feeling awesome. That is until, I woke up one morning and collapsed as I stepped out of bed. Surprise!
Naturally, this it is very frustrating to be in this position. I was in a walking boot for 12 solid weeks and had to find something to do to continue my training. I tried several things to see what I COULD do, to narrow down the activities I was able to perform without pain and explored exercises that wouldn't impede the healing process. It took some trial and error and lots of patience.
I found I was still able to use the Elliptical machine and substituted that for my running training. Not the same but it was close, and all that I could do at the time. I also embraced the opportunity to really work on my upper body, which was kind of liberating in a way since I had been focusing so much on improving just my running.
Sometimes life just happens in the most unexpected ways…and it's so important to roll with the punches and be willing to think outside the box. We all have setbacks; it's how we handle them that matters. Regroup, rethink, and experiment to see what works for YOU. We are wonderfully unique creatures, and what works for one may not work for another.
If you find yourself sidelined with an injury, be creative and explore different avenues to get your heart pumping. Tour a local recreational facility that may offer access to a workout room as well as a pool. Swimming is great cross training and very easy on the joints! Think of this as a new challenge and an opportunity to explore activities to which you may not normally be drawn. Keep an open mind throughout the process.
Having a positive mental attitude is paramount to your success! Vow to become more determined when a setback appears, and you will be victorious no matter what life may throw your way. Focus on what you CAN do vs. what you CANNOT do!
"The only person you are destined to become is the person you decide to be."