If you want to Bible journal but you are afraid of messing up your Bible, this post will show you 10 ways to fix a Bible journaling mistake.
I want to Bible Journal, but I'm so afraid of messing up.
Have you considered Bible Journaling, but you are afraid of writing in your Bible and making a mistake?
You aren't alone.
True confession time. I was given a Journaling Bible as part of a blogger promotion and it sat on my shelf for over a YEAR because I was overwhelmed by the blank pages. Thankfully since then I've gathered my courage and begun Bible Journaling.
Yes, I've made my fair share of mistakes, and that is okay. Here are truths I've learned for when you are afraid of making a mistake and 10 ways to fix a Bible journaling mistake.
The first important truth to learn is that you will indeed make mistakes in your Journaling Bible. The sooner you accept this truth, the easier it will be to go ahead and allow yourself to be okay with going for it when it comes to writing, drawing, and coloring on your pages.
Mistakes will happen when you create, and the more you create the more mistakes you will make. It's all good, friends.
10 Ways to Fix a Bible Journaling Mistake
Most mistakes are fixable somehow.
Here are 10 ideas for how mistakes can be fixed:
Put a piece of washi tape over it.
Put a sticker over it.
Cross it off and keep going.
Glue a piece of paper over it.
Make it part of the design.
Paint or stamp over it.
Print off a margin strip and stick it down over the whole margin with washi tape. (This also is a good fix if your markers bleed through to the back of your other page, because you now have paper on the other side.)
Paint over a mistake with white paint.
Paint over marker bleed-through with white paint.
Iron wrinkled pages. Have wrinkled Bible Journaling pages from watercolors? Here's a tip for smoothing them out.
Want a free printable of this list? Download it and free Bible journaling printables by signing up here:
If You're Going to Mess Up, Mess Up for the Lord.
You are creating a beautiful keepsake treasure both for yourself and your loved ones.
You are spending meaningful time with the Lord.
You are hiding God's word in your heart.
When I was in high school and traveled with a youth evangelism team, one of our pastors used to tell us, "If you're going to mess up, at least mess up for the Lord." This life lesson has stuck with me.
I offer what I have.
I'm not as creative as some people, yet I'm thankful for the talents God has given me. I have access to a beautiful Bible and supplies.
To God be the glory.
How do you fix Bible Journaling mistakes?
Bible Journaling with Momentum
Momentum is a monthly Bible journaling kit subscription program.
This program is specifically designed for the busy Christian woman who wants to grow in faith yet doesn't have hours to spend searching through Pinterest for ideas and techniques.
With this program, all the work is done for you, so each time you open your Bible everything you need will be right at your fingertips.
Click here to learn all about Momentum and your get FREE 10 day Bible journaling course to get started.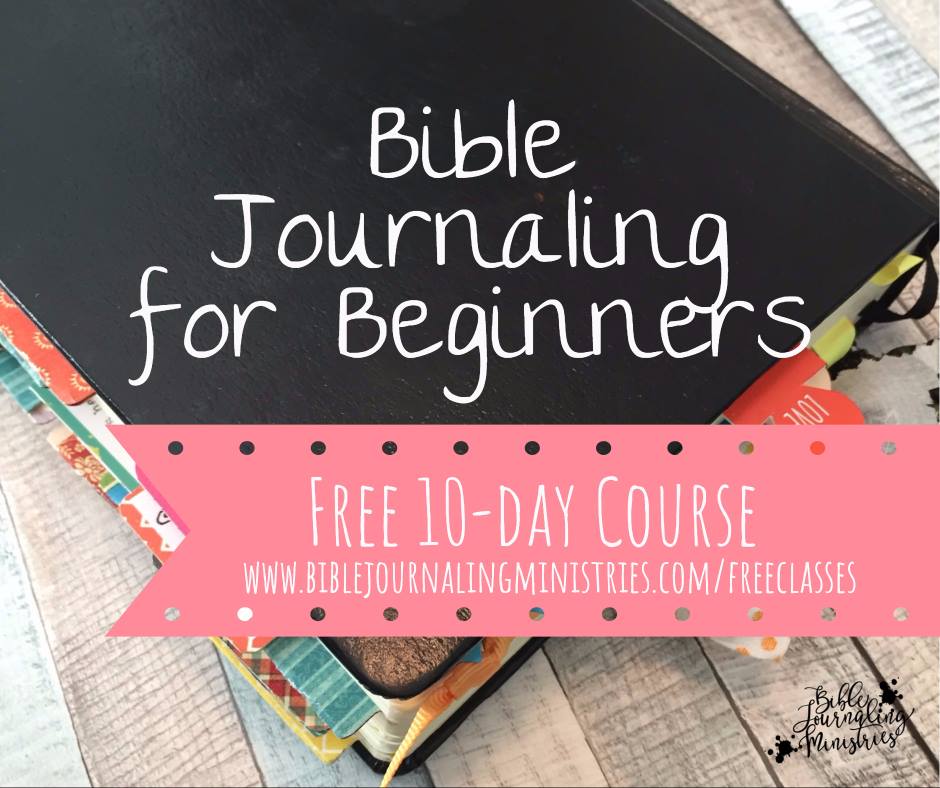 More Bible Journaling Posts for You
Bible Journaling in a Faith Planner
Bible Journaling: How to Get Started
Bible Journaling: How to Use Printables & Traceables