Are you considering purchasing a Journaling Bible but you aren't sure which option is right for you? Today's post will walk you through which Journaling Bible is best for you.
In this post, you will learn how to find a journaling Bible that is right for you. With the best Bible choice, you will be happy with for hours of meaningful study and relaxing time with the Lord for years to come.
Update: 2019: We updated this post to include the latest journaling Bibles available. However, keep in mind that new Bibles are being introduced all the time, so spend some time exploring before you make your final purchase.
With all the choices available today, many people become overwhelmed, but here we break it down into the different options.
When I was in high school I worked in a Christian book store. We kept Bibles behind the counter so we could explain the different features to people who were considering a purchase. I spent hours examining each detail of the Bibles and learning the specifics of every one so I could help customers find exactly what they wanted.
This post will be similar. I'll walk through the steps together so you get just the art journaling Bible you want and will treasure.
What is Bible Journaling?
Bible journaling is meaningful artwork you create during your Bible study time.
This art can be done in a notebook but often is done directly in the Bible. Bible journalers use paint, watercolors, stickers, tracings, and more to decorate their journaling Bibles.
For more on how to get started with Bible journaling, check out this post for beginners and this post about the top supplies for getting started.
What is a Journaling Bible?
A journaling Bible is a bible created specifically for artwork on the Bible pages. Journaling bibles typically have wider margins, and some include a blank page next to each text page. Several journaling Bibles also include pre-decorated pages for you to color as well as blank margin space.
Tips to Finding the best Art Journaling Bible for You
Here are a few helpful thoughts to keep in mind when you buy a Bible for Bible Journaling.
Keep in mind many people go on to purchase another Bible later, so it's possible you will purchase one Bible now and another in months or years to come, and that's totally okay!
Perhaps your first Journaling Bible will be the one you start with, and you'll purchase a second Bible once you are more advanced, or a second Bible will be the one you use to give as a treasured keepsake for your children. Purchasing with this attitude helps you not feel afraid to mess up the pages once you begin your creative artwork or note-taking.
Take your time reading the reviews on Amazon.com as you look for a journaling Bible, plus ask in our Facebook Bible Journaling group before you make a purchase.
It's not so much which is the best journaling bible, but rather which is the best journaling Bible for your needs and desires. For example, some of the Bibles can be quite large and heavy, which if your have arthritis might be an issue. On the other hand, plenty of space to design is desirable, and if you will mostly be doing your artwork at home, a larger Bible might not be a problem. These are the types of things you might not realize until you have a Bible in hand and start using it.
Which Journaling Bible is Best for You?
There are 5 basic steps to choosing the best Journaling Bible for you:
Choose if you want pre-designed pictures in the margins or a plain journaling Bible.
Choose a translation.
Choose margin type.
Choose additional needs.
Choose a cover.
1. Choose if you want pre-designed pictures in the margins or a plain journaling Bible.
New Bibles have been created that have pictures in the margins similar to an adult coloring book. There are also plenty of pages without pictures, so you will have space to do your own artist work with these Bibles. If you are brand-new to Bible journaling, or not especially artistic, I recommend these Bibles as a great place to start.
If you are super-creative or want to really go at the artistic work, you might find this type of Bible limiting and frustrating and this isn't the Bible for you. Click on one of the Amazon links below to see samples of the inner pages.
If you find a blank Bible totally overwhelming and you mostly want to color, these are the style for you.
Beautiful Word Bible
Praise Bible
Promises of God Bible
Wonders of Creation Bible
Inspire Bible
Within these pre-designed Bibles, your choices are more limited but you do still have some choices of translation and many choices of covers.
If you want a plain journaling Bible, move on to the next steps.
2. Choose a translation.
The Bible was originally written in Hebrew (Old Testament), Greek and Aramaic (New Testament). It has now been translated into English as well as many other languages. Translation is no easy task! We have a variety of translations depending on readability, precision, and many other factors beyond what I can cover in this post.
I personally use ESV most of the time, and I also use NIV. I would be least likely to use KJV because of accuracy and readability, but it flows well. Message or Living are most easy to understand but least accurate.
Here is a helpful quiz about choosing the best Bible translation for you.
3. Choose margin type
Choosing margin type is where you have quite a few choices with Journaling Bibles.
You have the option of Single Column or Double Column, which means 1 or 2 columns of the Bible words on each page. (I didn't understand this at first and thought it meant single or double Bible journaling spaces. Those are called margins.)
ESV Single Column Journaling Bible
ESV Journaling Bible Double Column
Next, choose if you want lined or unlined margins.
Bibles with margins with NO lines:
KJV Note Takers Bible
Amplified Note Takers Bible
These Bibles have LIGHT lines in the margins: (Most common)
ESV Journaling Bible Single Column
NIV Journaling Bible Edition
NLT Reflections Bible
NIV Journal the Word Bible
These Bibles have BOLD lines in the margins:
HCSB Notetaking Bible
4. Choose additional needs.
There are a number of options available today if you have these needs, including:
Large print
Red letter (Jesus' words in red print)
Journaling Bibles for teens and children
Extra blank pages for notes or art
These Bibles are Large print:
Keep in mind Large print size can range from 9.5 to 12 size font, so be sure to check before purchasing and find a size that works best for your needs.
Beautiful Word Large Print
NIV Journal the Word Large Print
ESV Journaling Bible Large Print
Inspire Bible Large Print
These Bibles have Jesus' words in red:
NKJV Journal the Word Bible, Red Letter Edition
These Bibles are for teens and children or work especially well for this age range:
NIV Holy Bible for Girls
One Year Bible Expressions
This Bible has additional blank pages for notes or artwork:
ESV Journaling Bible Interleaved Addition
5. Choose a cover.
Covers are fun! Covers can also be where you spend quite a bit of money depending on your choice. Possible options include a hard cardboard cover, a soft paper-like cover, a cloth cover, a Leather cover, or a Leather-type cover.
Consider if you will invest in a Bible cover, in which case you might not need a more expensive cover on the Bible itself.
A cover is nice for taking your Bible to church and Bible studies and storing loose papers. It can get in the way, though, when you are doing your Bible journaling so you'll probably be taking it in and out.
Today's journaling Bibles come in many beautiful designs, from simple to styled to floral:
The Illustrating Bible
I've saved the best and most unique Bible for last – the Illustrating Bible by Illustrated Faith. Designed especially for Bible art journaling in mind, this Bible has features like no other, including:
Spiral bound pages
Thicker pages to prevent bleed-through (If you are looking for a journaling Bible with thick pages, this is the best option.)
Wide margins
The Illustrating Bible Video Flip Through and Review
Here is our video flip through and review of this beautiful new Bible.
Do you have a Journaling Bible? What do you love about it most? Tell us in the comments below.
Be sure to join our Facebook group for Bible Journaling here: The Holy Mess Bible Journaling Facebook Group
And check out our Trust in the Lord Bible Journaling Kit. This digital download has everything you need to get started with Bible Journaling the easy way.
Bible Journaling with Momentum
Momentum is a monthly Bible journaling kit subscription program.
This program is specifically designed for the busy Christian woman who wants to grow in faith yet doesn't have hours to spend searching through Pinterest for ideas and techniques.
With this program, all the work is done for you, so each time you open your Bible everything you need will be right at your fingertips.
Click here to learn all about Momentum and your get FREE 10 day Bible journaling course to get started.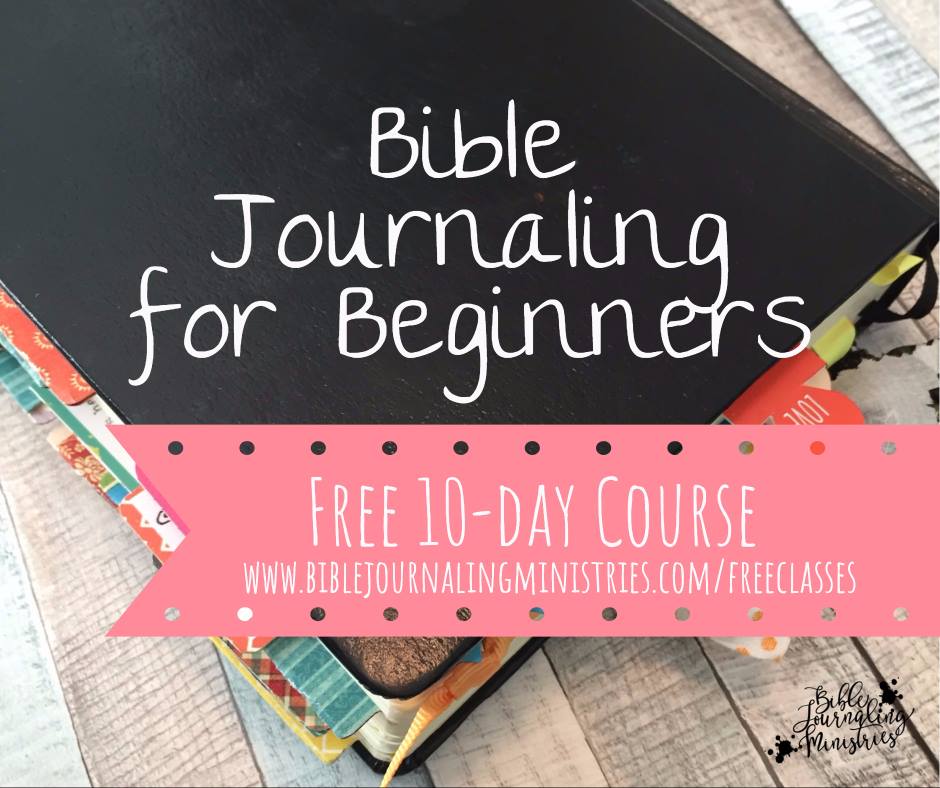 Pin these Journaling Bible Review for Later
Bible Journaling Supply List
*Receive a free printable Bible Journaling Supply List for Beginners.
*The best products to buy
*Money saving purchases