Top 25 Bible Journaling Accessories
Bible journaling is the time spent reading God's word and marking, taking notes, and decorating directly in a Journaling Bible
or notebook. Are you wondering which supplies are best to use? Here are the top 25 Bible journaling supplies.
If you are new to Bible Journaling, be sure to check out this post which covers the basics of Bible journaling, especially beginning supplies to purchase and which Bibles are recommended.
Then, check out the next post in the series, Make it Meaningful for ideas on how to make your time in the Word more productive and inspired.
Important Notes About Bible Journaling
It's important to note that while the artistic side of Bible journaling has become quite popular, you don't have to spend a lot of money to get into Bible Journaling! All you really need is a Bible or notebook and a few colored pencils.
Artistic talent is also not necessary in order to participate in Bible journaling. Everyone can take part in this meaningful time with God.
This is about engaging in God's word in a hands-on way, not the finished product.
Top 25 Bible Journaling Supplies
These supplies are top in purchases on Amazon and recommended by overall purchasers of Bible Journaling products.
You won't go wrong with any of these, as all of them have top reviews and are highly recommended.
We also encourage you to check out our post here: Bible Journaling: How to Get Started for our specific recommendations for supplies we especially enjoy.

1. Accu-Gel Bible Highlighter Study Kit (Pack of 6) – $9.50
2. Blu Bento Mizu-18 Watercolor Paint Box (With Tin Metal Case, Brush, Mixing Tray, 18 Paint Cakes, Vibrant Colors) – $16.99
3. Foundations Bible Journaling Kit – $39.99

4. Prestige Crafts Colored Pencils, Pack of 50, Assorted Colors – $8.99
5. DIYCrew Decorative Funny Washi Paper Tape Rolls – Set of 10 – $14.99

6. Platinum Art Supplies Micro-Line Ultra-Fine Point Ink Pens (Set Of 16) – $19.99
7. Micron/Gelly Roll Bible Journaling 17 PC Pen Set – $24.18

8. Eparon 40 Piece Gel Pen Set – $6.99
9. Crayola; Twistables; Colored Pencils, 30 Count – $6.97
10. Momenta Vellum Stickers-Faith 2 – $5.42
11. Fineliner Color Pen Set, 24 Count – $13.99
12. Washi Masking Tape Collection, Pack of 6 (Gold) – $10.95
13. Watercolor Markers Pen Set, 24 Count – $18.45
14. Zebra Eco Zebrite Double-Ended Highlighters, Assorted Colors, Chisel and Fine Point, 5-Pack – $7.87

15. Masking Sticker Set, 27-Sheet, 3.9 by 2.5 inch – $3.95
16. Bella Blvd Point it Genesis Stickers, 5″ by 7″ – $2.49
17. Go Craft Washi Tape (Bright Collection | Set of 20 rolls) – $20.99
18. Dual Tip Brush Pen Set, Brush Tip & Fine Tip – Vibrant Colors 12 Pack – $16.99
19. Cute Lace Flower Clear DIY Decorative Washi Tape – $5.90


20. Bao Core 8 Different Colors Gel Pen Set Non Bleed Gel Ink Pen 0.4mm Smooth Anti Skip – $11.29
21. HIART Repositionable Washi Tape, Southwest Sizzle, Green, Set of 5 – $11.38
22. Bella Blvd Remember it Genesis Stickers, 5″ by 7″ – $2.46

23. Bella Blvd Say It/Colorful Genesis Stickers, 5″ by 7″ – $2.49
24. Bella Blvd Remember it Genesis Stickers, 5″ by 7″ – $2.49
25. Bella Blvd Wordfetti Genesis Stickers, 5″ by 7″, White – $2.46
Which Bible journaling supplies do you most enjoy using?
Bible Journaling with Momentum
Momentum is a monthly Bible journaling kit subscription program.
This program is specifically designed for the busy Christian woman who wants to grow in faith yet doesn't have hours to spend searching through Pinterest for ideas and techniques.
With this program, all the work is done for you, so each time you open your Bible everything you need will be right at your fingertips.
Click here to learn all about Momentum and your get FREE 10 day Bible journaling course to get started.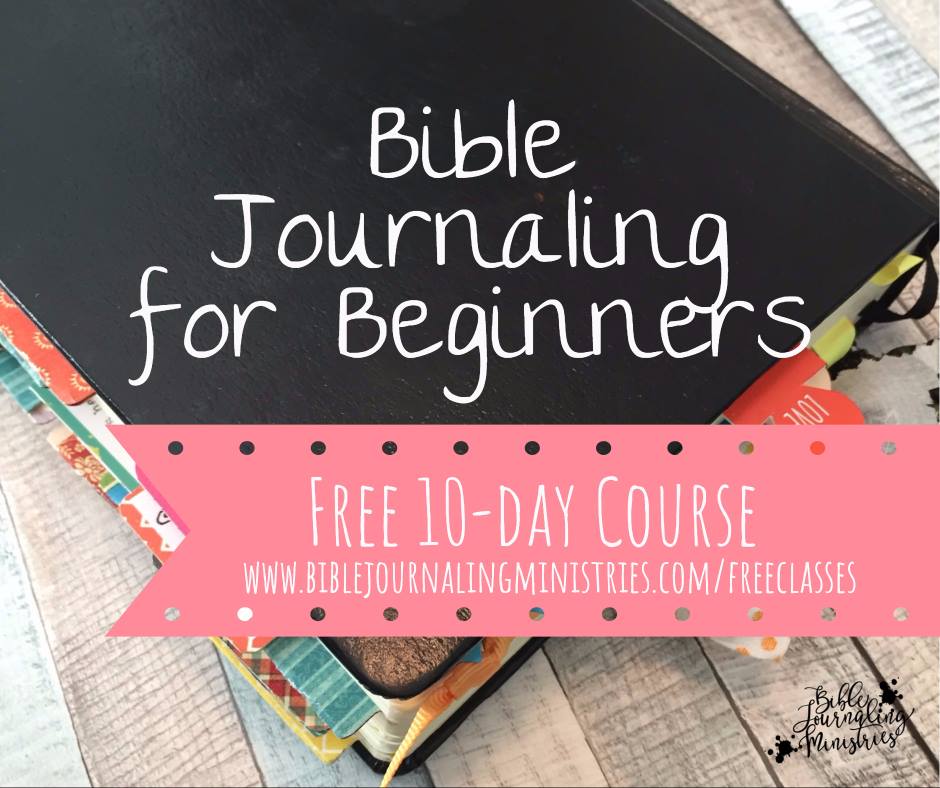 More Bible Journaling Posts You Will Love
Bible Journaling in a Faith Planner
Bible Journaling: How to Get Started
31 Days of Knowing Jesus More Bible Reading Plan
Which Journaling Bible is Best for You?
Top Colored Pencils, Pens, and Markers for Bible Journaling and Adult Coloring
Bible Journaling Supply List
*Receive a free printable Bible Journaling Supply List for Beginners.
*The best products to buy
*Money saving purchases